How Do You Know If You're Over training? Signs, Symptoms and Recovery Tips
Published on Tuesday, 18 September 2012 11:00
16 Comments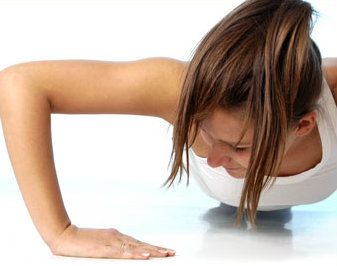 Someone asked me this question after class last week, "How do I know if I'm over training?".  I named off a few of the most common symptoms for her.  Perhaps you've experienced some of these yourself?
Constant fatigue
Feeling sore all the time
Joint pain
Legs feeling like lead.
Decrease in performance
Lack of focus and concentration
Luckily she did not have any of these symptoms. She smiled, thanked me and walked away.  Me on the other hand, I was not so happy.  I realized that I had just described myself.  My legs have been sore for 3 weeks straight, I've seen a significant drop in pace during my long runs and napping during the day. I never nap, though I've always been jealous of those who could.
I was exhibiting some of the classic signs of over training.  So I took 3 days off from working out, got a deep tissue massage and some much-needed sleep.  The soreness subsided and I attempted another long run this weekend. No dice.  My legs were like lead logs that I dragged for 10.5 miles. Not good.  I have my first 1/2 marathon coming up in 3 weeks.  I need to be able to perform.
As they say, desperate times call for desperate measures.  So with the exception of walking and my #PlankADay, I will sadly refrain from exercise for the rest of the week.  I'll teach my spin classes off the bike (and if you're in my class you better hold me to this), stretch and use the foam roller like it's going out of style.
Over training is fairly common among fitness instructors. We often don't get the chance to rest and recover. I knew it would be tough to train for the B.A.A. 1/2 on top of my teaching schedule.  I thought I had it covered.  I limited myself to one long run a week (mostly due to my plantar fasciitis).  It must have been the spinning classes that did me in.  When I get caught up in the excitement and push myself harder than I should.  I crank that tension up and watch my heart rate monitor like it's my job. Okay maybe it is my job but you get the point.  :)
Here are some other symptoms of over training according to ACE Fitness:
Increased resting heart rate
Restless sleep
Moodiness or irritability
Loss of appetite
Menstrual cycle disturbances in women
Over training can happen to anyone, especially with exercise enthusiasts such as yourself. I encourage you to be smart about how you exercise, incorporate rest days into your schedule and listen to your body when it tells you that it's tired. I'm not a doctor and I don't pretend to be one.  Exhibiting some of these symptoms does not necessarily mean you are over training. If you have any concerns I recommend that you contact your primary care physician for a proper diagnosis.
Here are a few of my tips to recover from over exercising.
I know it's a scary thought to take time off from the gym.  As long as you stick to healthy eating plan and stay active by walking or some other form of light exercise you shouldn't gain weight.  And let's face it, your performance is already suffering and you're not getting in quality workouts.  Taking a week or so off is only going to help.  You'll come back to the gym feeling refreshed and more energetic than ever.
Have you ever had to take time off from the gym whether it be to rest your body or recover from an injury?  What are some of your tips for getting through it?